FOOD! You thought I was going to say giving, didn't ya? Well, Christmas is definitely the season for giving and for remembering Christ's birth (first and foremost) but I believe it is also fair to say that the Christmas season is also a season of food. Tons and tons of food. Yay for me! Anyway, it's been awile since I've posted about things I've made (gasp!) so here's an update.
The appetizer we had for our Christmas Eve dinner at my parents house was
Festive Crab Cups
. A new recipe for us. Mini phyllo cups are filled with a cream cheese crab mixture and topped with cranberries. Great combination!
One Christmas Eve dessert was
Chocolaty Peppermint Cupcakes
. They were rich but good. I'm not a fan of frosting (you're in shock, I know) so I didn't care for the frosting but I liked the peppermint and chocolate together.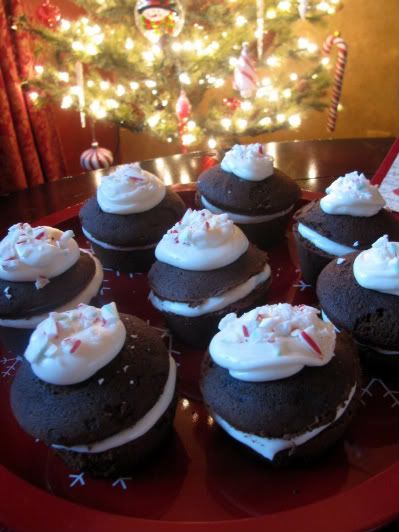 Our other Christmas Eve dessert was this Eggnog Cheesecake. Another new recipe. It's a no-bake cheesecake and the texture is between a cheesecake and a pudding. Very good. Hubby LOVED it.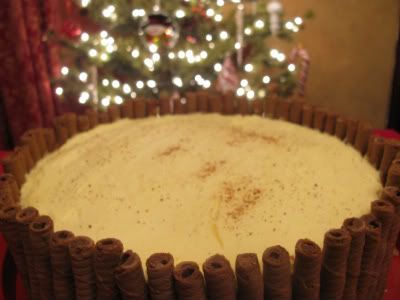 I took this
Coffee Cheesecake
to our Sunday School Christmas party. Coffee flavored cheesecake topped with ganache and chocolate covered espresso beans. Hello! You'll stay awake all night on that one! It was very good though and I got rave reviews.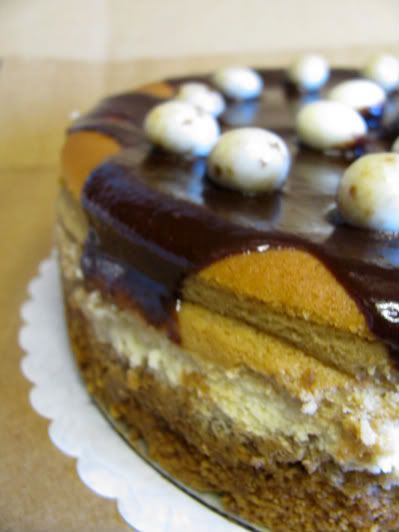 My most favoritest (yes, I know that's not a word!) cookie.
Orange Cranberry Cookies
. So good, people. I can't even tell you. You have to taste them for yourselves. And everyone I've ever given them to loves them as well. I made these last Christmas too. Oh, I've never bothered with the glaze that the recipe calls for. They totally don't need it!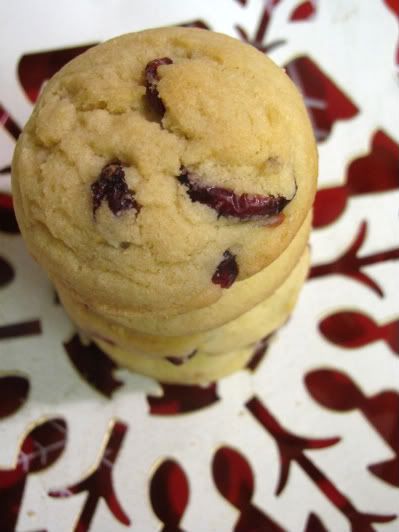 Lastly is another new recipe (surprised, anyone?). Chocolate Chip Cookie Dough Cupcakes with Chocolate Chip Cookie Dough Frosting. You can thank
Amanda
for this one. I saw it on her blog and knew I had to try it. I've never been a cookie dough eater but this. is. good. And I know I said I'm not a frosting person but I love this one! You must try it!