We had a sweet Christmas morning, just the 3 of us, and then went to Hubby's parents house later that afternoon. Another fun day!
Our Christmas tree before the damage was done. :)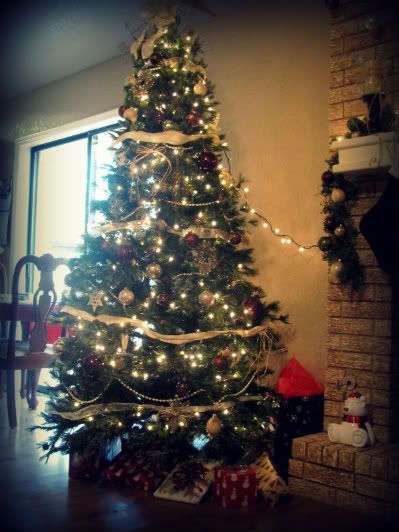 Being so patient!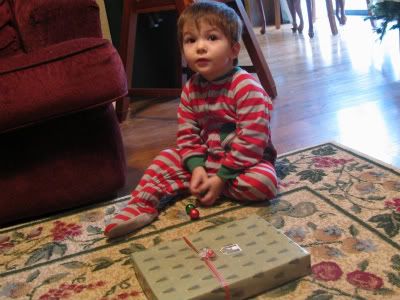 And his favorite gift was (surprise, surprise) the guitar!
Another favorite was the snow/leaf blower.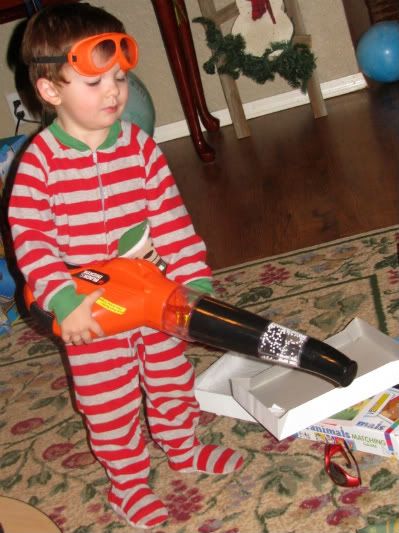 Opening the gift Uncle Joey and Uncle Nilo got him. Dinosaurs!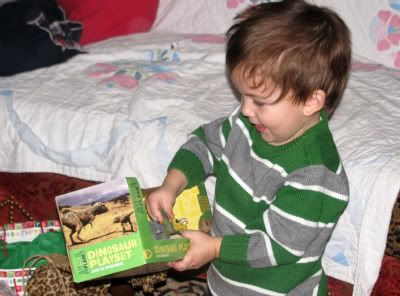 The gift he got from Mimi and Papa. Jungle animals!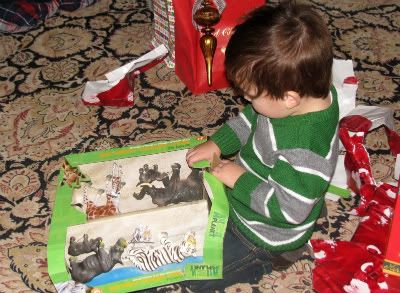 Just being cute.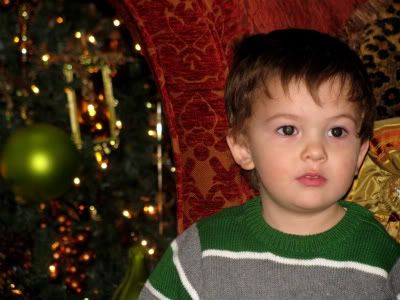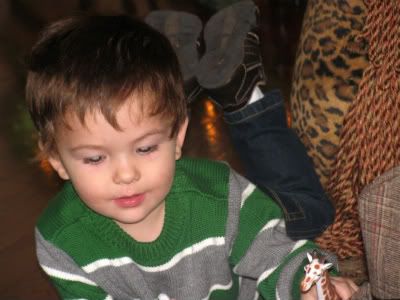 Playing on the floor with Uncle Nilo.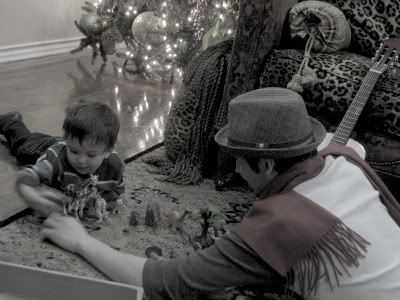 We, of course, had to bring his guitar with us. The picture doesn't show it but Uncle Joey is playing his guitar and singing and Uncle Nilo is singing as well. JJ joined in the jam session!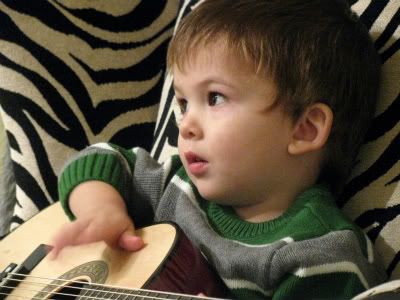 We were blessed with another good Christmas!