Every year we spend Christmas Eve with my family and Christmas Day with my Hubby's family. This year was much like any other year. Days spent with family, eating lots of food, and opening presents. And it was perfect.
Mom and I working on our Christmas meal. JJ stopped in for a quick visit (that's who Mom is making the funny face to).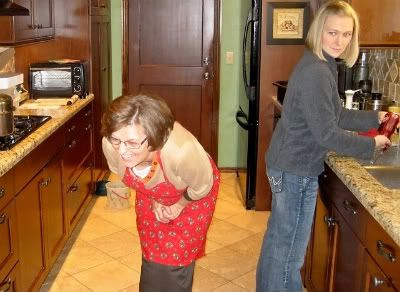 Patiently waiting to open presents.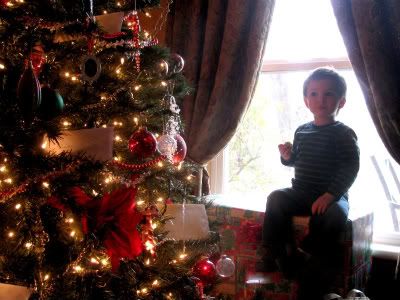 Hanging out with Uncle Andrew.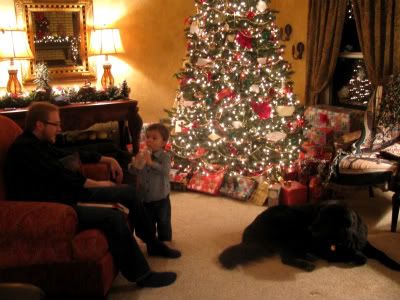 JJ's job was to pass the presents out.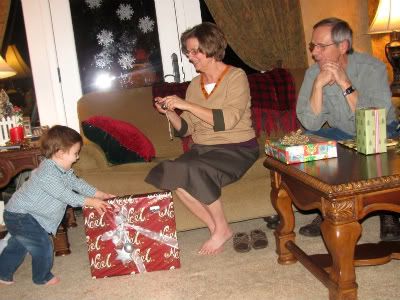 His first piggy bank. I don't know what I was thinking (I guess I wasn't) but this is the only picture I have of him with a present. He received many more presents but I just don't have pictures of them.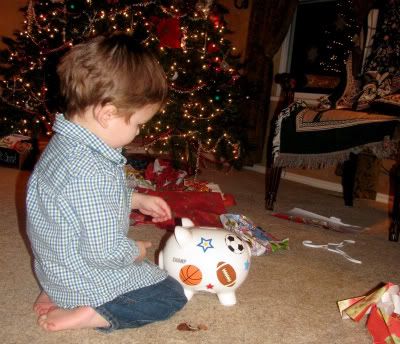 Watching Grandma and Grandpa open their presents.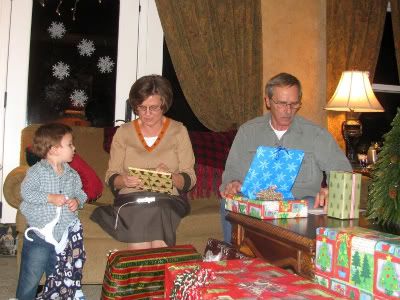 Mom made matching aprons for JJ and me. Everytime I'm in the kitchen (which is a lot!) JJ wants to be there "helping" so matching aprons are perfect!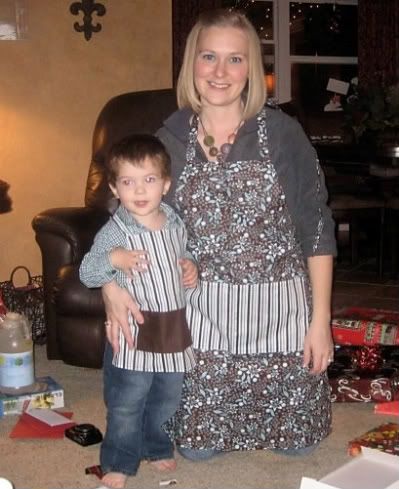 My parents had a surprise for JJ this year. After opening up all of the gifts they told JJ to look under the tree outside. Of course, there was a gift waiting just for him.
Playing in the wrapping paper was just as much fun as opening the gifts!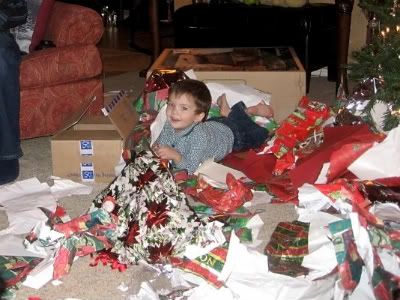 JJ took these 2 photos.
Mom and I started the tradition this year of making Pecan Rolls at the end of the night. The next morning all we have to do is bake them and we'll have pecan rolls for our Christmas morning breakfast!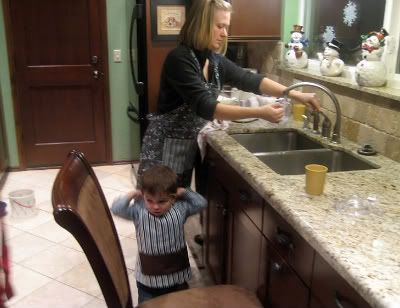 It was a wonderful day. I'm so glad my brother got to come home and spend Christmas with us. It wouldn't be the same without him.
Last year
we all spent the night due to a blizzard that came through. Fun memories. But I'm glad it didn't take us 6 1/2 hours again to get to my parents house this year!