Yesterday a box came with lots of packing peanuts in it. JJ had been eying the box, dying to get inside, since I opened it. I held off for as long as I could (because I knew the mess that would result) but gave in last night and took the opportunity for some fun pics!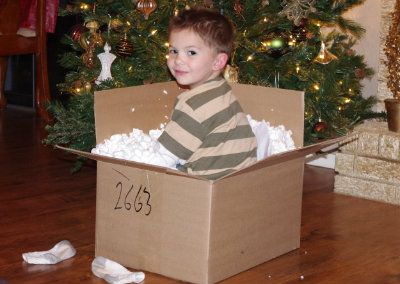 Notice how calm he is and how clean my floors are. This doesn't last long.
It starts out innocently enough. Just a little bit of a mess.